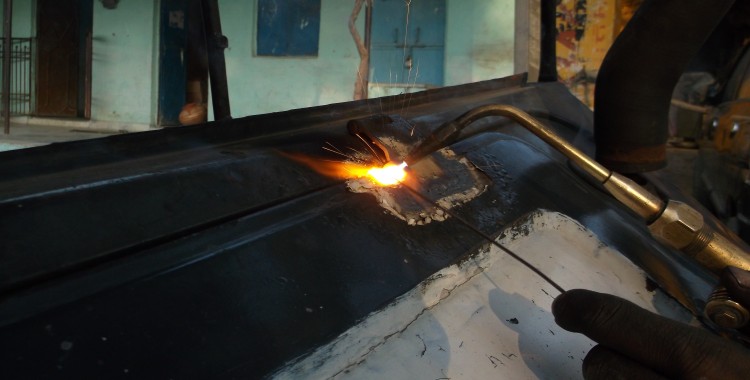 Douglas Law settle High Court workplace accident case
Workplace accident
Gráinne O'Donovan and the Litigation team at Douglas Law Solicitors LLP recently achieved a significant settlement of our client's High Court personal injuries case for injuries he suffered in a workplace accident.
Our client incurred a lot of medical & physiotherapy expenses as a result of his workplace accident. He also suffered a loss of earnings while he was out of work recovering from his injuries following the workplace accident.  As part of the settlement, our client was reimbursed all of the money he spent on his medical treatment, physiotherapy and prescription costs.  As well as being compensated for the serious injuries he suffered in the workplace accident, he also recovered money for the wages he lost after the accident.  In addition to the compensation for our client, the Defendant agreed to pay our client's legal fees.
The team here at Douglas Law Solicitors were able to progress our client's case and negotiate a settlement of his High Court personal injuries claim, despite the challenges posed by the Covid-19 public health restrictions.
Our client did not have to go to court and he was very happy with the outcome of his personal injuries claim.
Our Team
Douglas Law Solicitors have a dedicated team of experienced Personal Injuries Solicitors in Cork.  We deal with personal injury claims arising from workplace accidents, car accidents and accidents in public places. We are available to answer your questions and provide you with advice.  We have a proven track record in successfully resolving our clients' claims.*
Contact us
You can email our experienced personal injuries solicitors Gráinne O'Donovan at grainne@douglaslawsolicitors.ie or Aoife McCarthy at aoife@douglaslawsolicitors.ie to arrange a consultation or contact us by telephone on (021) 4897256.
We also offer video consultations via Skpe or Zoom.
*In contentious business a solicitor may not charge fees or other charges as a percentage or proportion of any award of settlement.