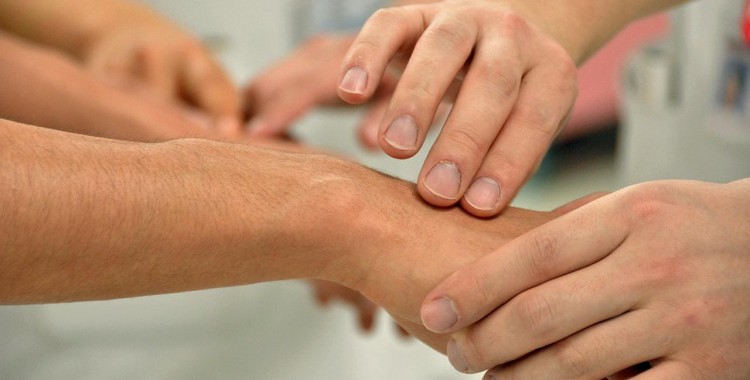 Have you been injured in a workplace accident?
Unfortunately, workplace accidents still occur despite significant improvements in health and safety. Your employer has a duty of care to you, while you are working, to ensure that you have a safe place of work and a safe system of work.
If you have been injured in a workplace accident, you may be entitled to compensation.
Sometimes employees are reluctant to take an action for compensation against their employers. However, most employers have liability insurance to cover them in the event that an employee is injured in a workplace accident.  Your employer cannot penalise or dismiss you because you have exercised your legal rights.
What to do if you are injured in a workplace accident:-
You should report the accident to your employer, manager or supervisor as soon as possible after the accident and request a copy of the Incident Report Form which is completed.  You should not accept responsibility for the accident, either verbally or in writing.
Seek medical assistance if required
If you require medical assistance, you should go to your GP or hospital.
Sick pay / Social Welfare Entitlements
If you are unable to work as a result of your injury, you should check your contract of employment or the company's sick pay policy or ask your employer if you are entitled to be paid while you are on sick leave. There is no obligation on an employer in Ireland to pay employees while they are on sick leave, but you may be entitled to sick pay under the terms of your particular contract of employment.
You should make inquiries with the Department of Social Protection to find out what payments you may be entitled while you are unable to work as a result of your injury e.g. Illness Benefit, Disablement Benefit etc.
Don't forget that you may have an Income Protection Policy either through work or which you took out yourself privately and you should make sure you submit a claim without delay.
If you think you may be entitled to compensation as a result of your injury, you should seek the advice of a solicitor who is experienced in workplace accident personal injuries claims.  It is often very important to take steps to preserve essential evidence in order to prove how your accident happened.  An experienced solicitor will make sure vital evidence is gathered so that your best interests are protected.
Claims for personal injuries are dealt with by the Personal Injuries Assessment Board (P.I.A.B.).  It is important that details which are submitted on the application form are correct and that your employer's correct legal identity is stated on the form.
If P.I.A.B. make an assessment of your claim, we will advise you as to whether or not the amount of the assessment adequately compensates you for your injury or whether court proceedings may result in a higher amount of compensation being awarded.
At Douglas Law Solicitors, our litigation partners, Aoife McCarthy and Gráinne O'Donovan advise employees who have been injured at work.
We handle claims on a daily basis arising from workplace accidents and always focus on getting the best possible result for you while you concentrate on your recovery.
If you require further information or advice please contact us on 021 4897256 or by email at aoife@douglaslawsolicitors.ie or grainne@douglaslawsolicitors.ie
*In contentious business a solicitor may not charge fees or other charges as a percentage or proportion of any award of settlement.